Testimonials
A few kind words from some of the amazingly talented and compassionate band directors and staff with whom I've had the great honor and privilege to have worked over the years. If you seek further references, I will be happy to provide them for you.
It has been my distinct pleasure to work with Marc Preston Moss during the 2017 Marching bandseason. He was hired as drill writer and choreographer.
The drill and choreography was definitely designed for our abilities and gave our students the opportunity to improve, learn, and grow as a successful group in the pageantry activity.
I was very impressed with his detail in staging all the various voices and especially to his understanding of the importance of strong staging of our visual performers. The integration of the guard was designed very well and supported the audio and visual coordination.
Marc is very diligent about making sure you are satisfied with your product. His design work is definitely logical and within the realm of our market. It is also designed for the success of our performers and yet moves us into the right direction of the marching band activity of today.
His response to any issue you might have is rapid and he always keeps the lines of communication open.
I would never hesitate to recommend him to any group needing drill, winter guard show design, choreography, percussion staging and design and would excel at designing for Wind groups for WGI. I have seen what he can do for a small band, which is truly amazing. He works very well with students and runs an excellent well-paced rehearsal.
Please contact me for further information at your convenience.
-Jo Smith, Judge; Mascoutah High School Color Guard Director
"Marc Moss has been instrumental to the continued success of our marching band program. His drill design, body movement, and color guard choreography all work together to tell a beautiful story to the audience and create a product the students can feel proud of.
Our band's recent success, including winning first place in Class A at the Illinois Marching Band Championships, is in part due to the quality product that Marc helps create for our students. While this activity is all about our students, I believe it is our job to create a musical and visual package that is worthy of all of the time and effort that students will invest in rehearsal. Marc has helped us do that year after year.
I can not imagine designing and bringing a show to life without Marc working by my side!"
Contact me for a great reference!
--Brock Feece, Director of Bands, Sullivan, Illinois feeceb@sullivan.k12.il.us
Marc was first hired for the Mt. Zion program to write color guard choreography, then drill, and now seven years later he is also the visual designer. Marc is truly the full package.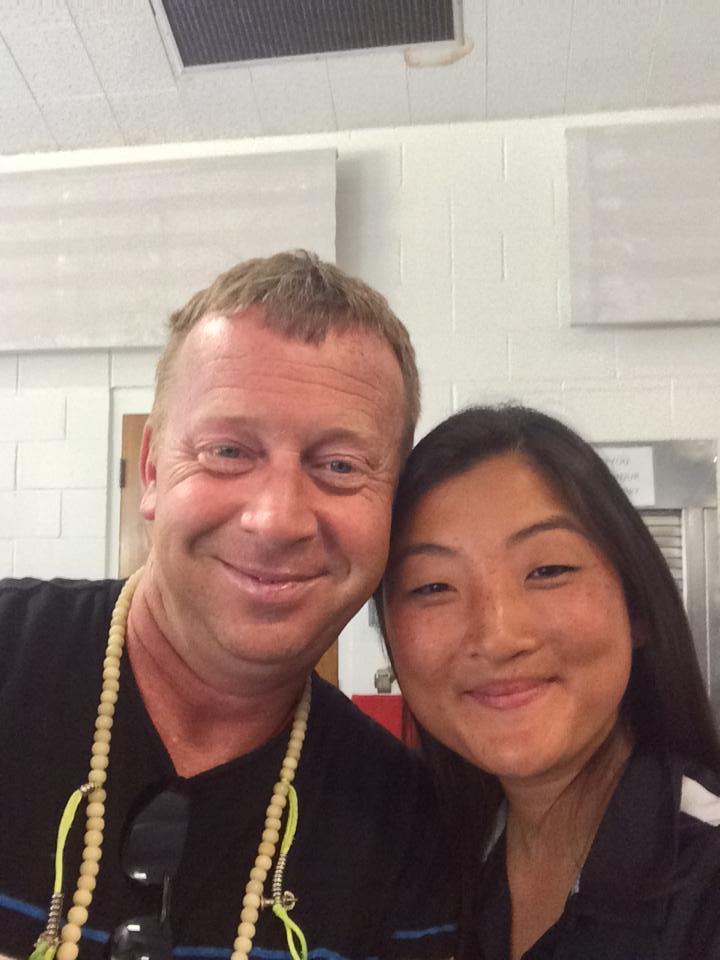 When I first started working with Marc he asked, "What do you want your program to look like after this season, in two years, in five years, etc?" And with that question,
our whole program was about to change. My program went from just participating in competitions to consistently winning awards.
Our students became excited to march onto the field every year because Marc put together a modern and exciting show that they could be proud of. Marc truly cares about the success of the students, the quality and standards of his work, and the satisfaction of the director and staff. He has the experience and background from marching in drum corp that translates so well into his work. I have never worked with someone who was willing to go so above and beyond to get you the results and product that you want!
--Brianna Bjerke, Director of Bands, Mt. Zion, Illinois
I have worked with Marc Moss for 7 marching band seasons. I can recommend Marc as a creative, thorough, timely guard writer and guard instructor. Marc is a very talented writer. He is excellent at assessing the guard's strengths and amplifying those strengths through his writing. His guard choreography is creative. He is able to write an interesting drill at all levels and abilities of your members.
Marc constantly assesses how the students are handling what he wrote for them. He is looking for what they do well, and where they struggle. When he identifies a weakness, he looks for solutions to fix the errors. He excels at teaching and cleaning.
If you are lucky enough to have Marc come and work with your guard, this is a real treat. Marc is an excellent teacher. Guard members love his stories and his teaching style, He is fun yet demanding. He is thorough in his teaching! He understands the importance of the basics in flag technique and body. If you are looking for growth in your students, having Marc work with your guard is a must! I give Marc my highest rating as a guard writer and designer.
Marc has a pleasant personality. He is a people person and relates well with all those he encounters. If you have any questions or concerns about hiring Marc please feel free to contact me.
--Tom Shaver Director of Bands Portage HS shavert@portage.k12.wi.us
Marc does an incredible job creating a guard routine that is teachable, cleanable and interesting to the audience. His routines are challenging yet accessible to guards of all ages and abilities and he goes above and beyond to ensure that we receive an excellent product.
Ryan Krapf, Director of Bands, Danville, IL
The Monticello Band program had the privilege to work with Marc Moss for the first time last year. Marc was very creative and brought great energy to our choreography. Marc worked to ensure that we had a complete vision for our show and was instrumental in our show concept and design. We were able to tell a story through our music and choreography that the students, parents and judges enjoyed. He truly brought out the best in our students in both the color guard and the band!
-- Alison Allender, Director of Bands, Monticello High School